You can request to test the WhatsApp message sending option in our API.
Once request is granted, login to your account and click on the 'WhatsApp' tab.
Click 'View and Manage WhatsApp Message Templates'.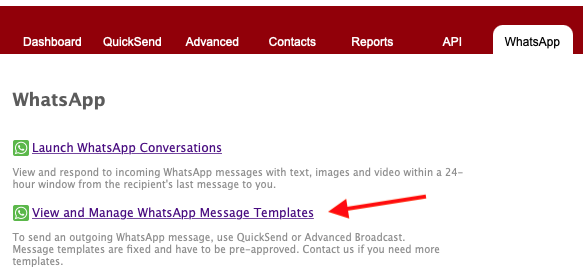 A list of WhatsApp message templates will be displayed. Noted the 'Template ID' value for each template. You can use this value to send a WhatsApp template message during your API testing.
* You can only use the pre-approved test templates listed for sending outgoing WhatsApp messages. 'Conversations' feature is not available for test accounts.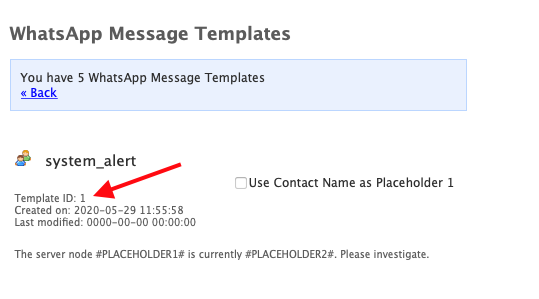 Test message will come from that CommzGate WhatsApp number 6597858791.