CommzGate supports sending messages via an official WhatsApp Business number.
During the setup of this feature on CommzGate, you will be asked for your Facebook Business ID for purpose of verifying your official WhatsApp Business profile.
Please refer to this webpage from Facebook on how to retrieve your Facebook Business ID:
https://www.facebook.com/business/help/1181250022022158?id=180505742745347
Below are some helpful screenshots you can reference:
1) Once logged into Facebook Page Manager, look for "Business Suite"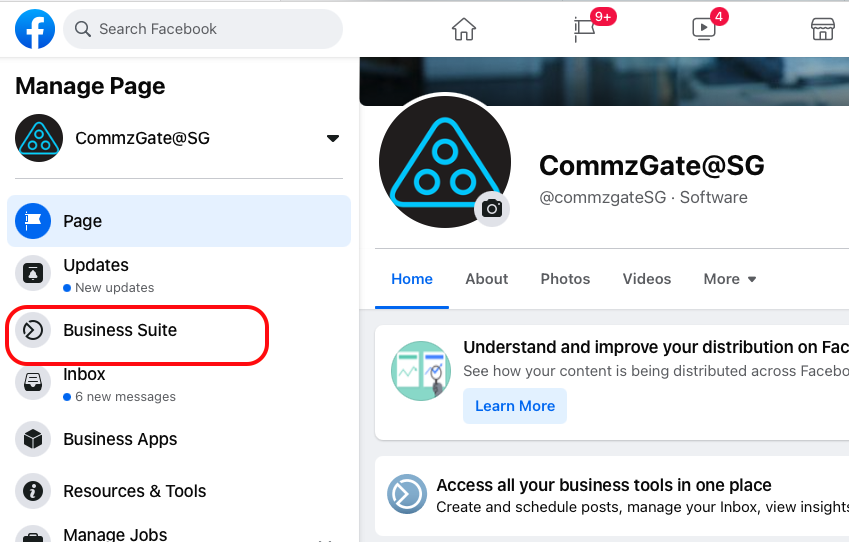 2) Once in "Business Suite", click on "Settings"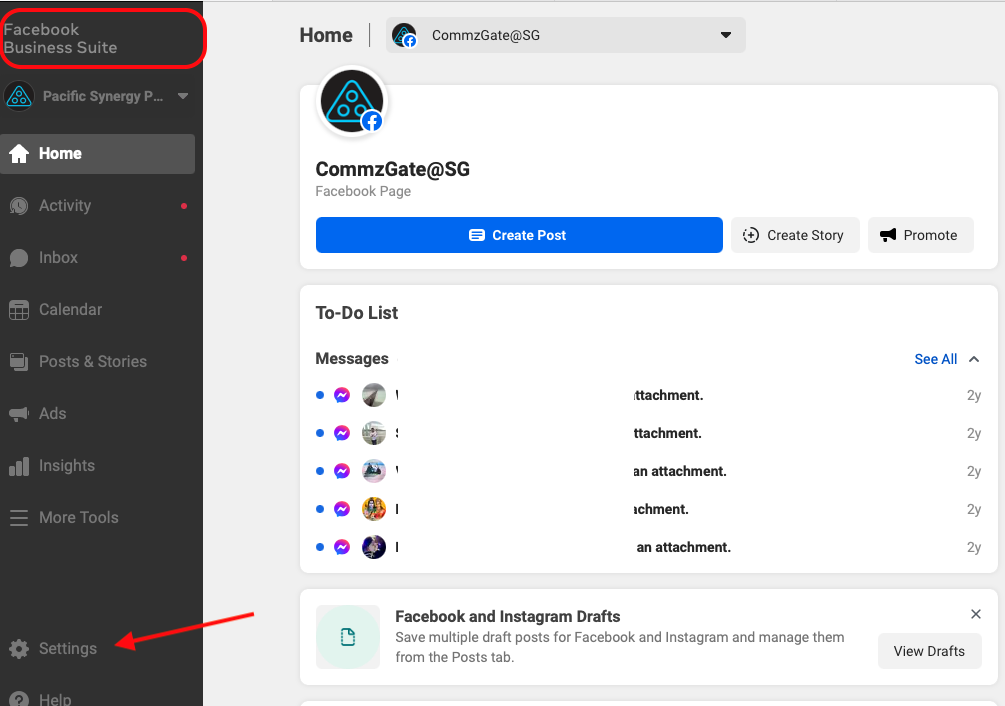 3) Once in "Settings", click on"Business Account Info" Your Business Manager ID should be displayed as indicated below: