If your CommzGate ONE appliance is enabled with Network Monitor (v6.7 and above), you can set the IP addresses to monitor and send an SMS alert when the IP address and port becomes unavailable.
The major benefit of using the CommzGate ONE Network Monitor is that even if the network goes offline, the SMS alert will still be sent out as SMS message transmission is dependant on the Mobile Operator's network and not your local network.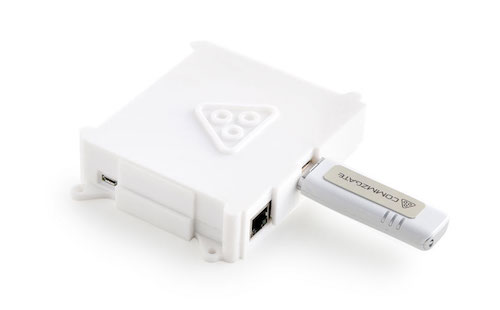 To set up and manage the monitoring alerts,
1) Login as admin and go to 'Network Monitor'
2) Click 'Add' button to add new IP address to monitor or Click 'Edit' to edit an existing alert.
3) Enter the following details.
i. The mobile number(s) to send the alerts. (up to 10 numbers can be set)
ii. The IP address and Port to monitor
iii. The custom messages to append to SMS alerts
4) Click 'Save'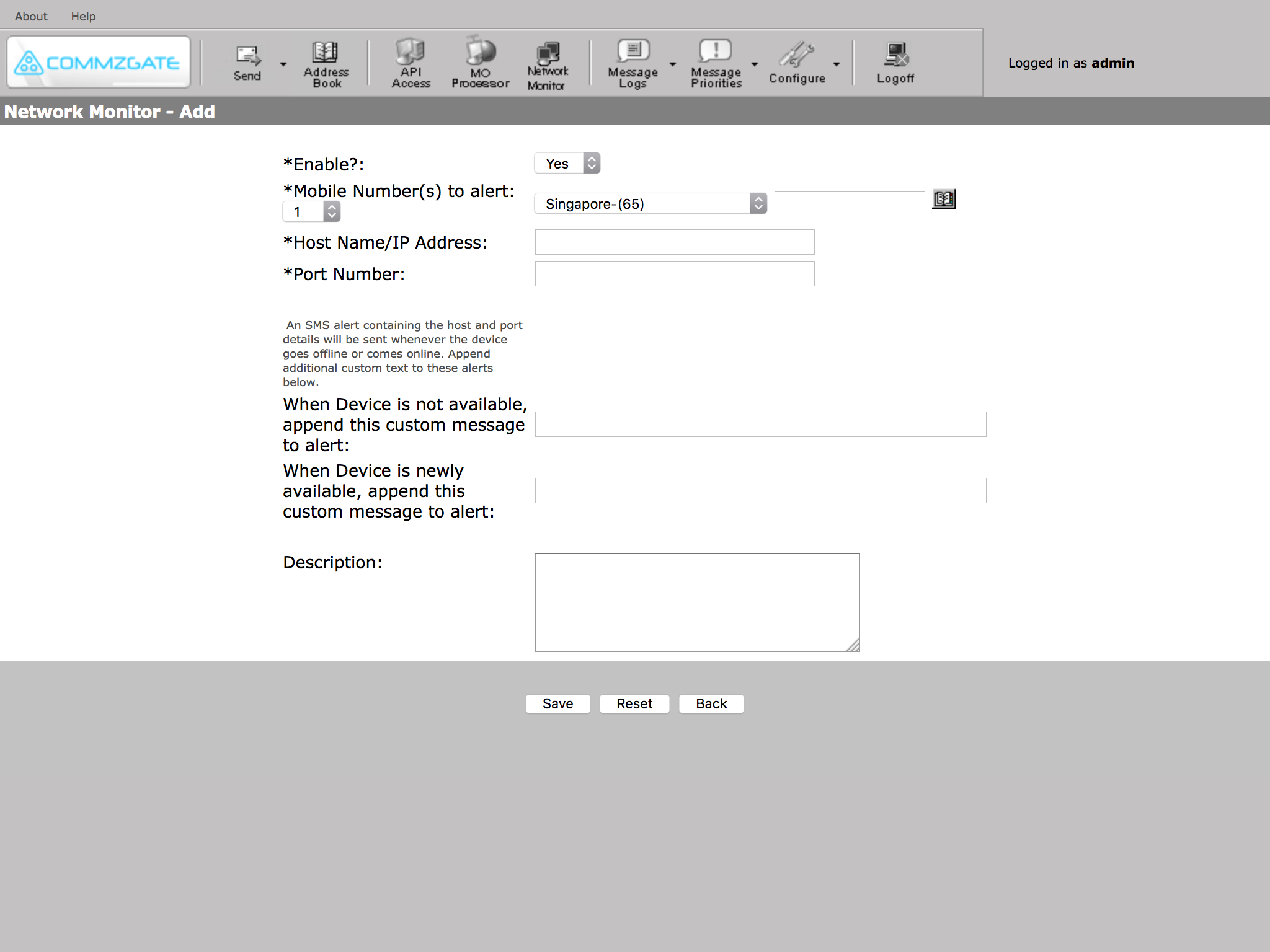 Once you have configured the nodes to be monitored,you will see your nodes and their status displayed in the Network Monitor main page.