To back up your CG-ONE configuration, click on the Configure tab -> System and Modems, scroll down to the bottom of the page and click the Export link to back up your configuration.
To back up your message logs, click on the Message Logs tab, click the select all checkbox, remember to click Select all messages if you have more than 10 records in that page.
An Export and Delete button would appear in the bottom of the page, click the Export button to export all your transaction .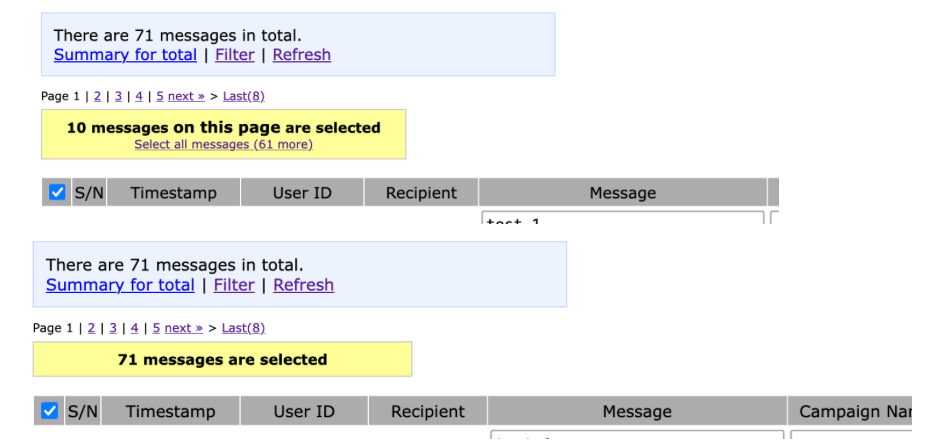 You need to repeat above steps for all the sub pages under Message Logs tab if needed.