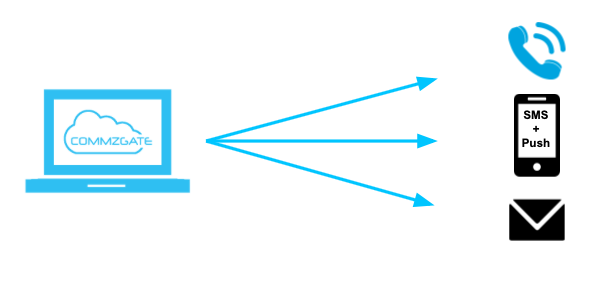 Business Continuity Planning (BCP) is a critical process for organizations to ensure that they are prepared and able to respond appropriately if operations are disrupted.
In terms of messaging, there are several tools that can be used to communicate effectively during a BCP incident.
Email can be an effective way of disseminating information to key personnel and stakeholders, however it is not recommended as it is not real-time in nature and there can be problems with message delivery due to spam filters.
Phone calls are possible but calls may not get picked up immediately and it is time-consuming to retry a phone call.
SMS is great in that it can reach almost all mobile devices instantly.
Instant messaging tools such as Slack, Microsoft Teams or WhatsApp are also suited for real-time communication during a BCP event, allowing teams to coordinate response efforts quickly and efficiently.
There are also mass notification systems available which can be used to send messages to large groups of people simultaneously.
Alert12 is a cloud-based multi-channel communication system designed to reach a large number of co-workers urgently and capture their status using all possible communication channels in a recurring pattern until a response is received.
Many Government agencies, hospitals and conglomerates use Alert12 to achieve their BCP and co-ordination objectives in a crisis situation. Ultimately, the choice of tool will depend on the specific needs and requirements of your organization. Alert12 is easy-to-use, priced reasonably and fast to setup for use.
Contact us to get a free trial account or enquire about pricing.