One of the most-used features on the CommzGate Portal is our contacts management module.
Customers use this module to store their staff or end customer's contact info, primary the recipient mobile number, for use to send mobile messages to via SMS, Push or WhatsApp channels.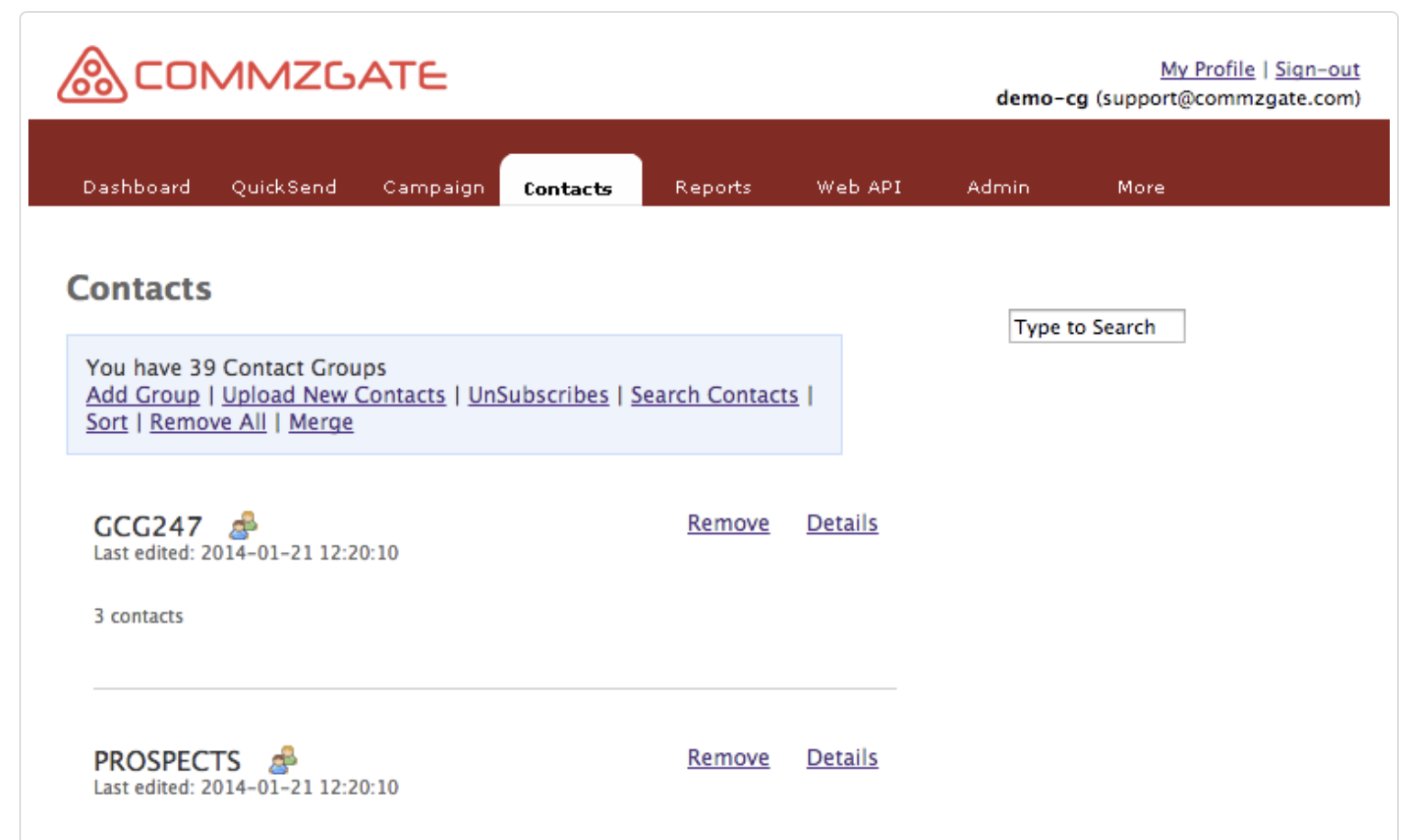 For users with basic usage needs, they initially upload a list of their customer names and mobile numbers using a CSV or excel file. Thereafter, mobile numbers can be added manually one by one as their recipient base groups.
For more advanced power users, you are probably using some form of CRM or HRM system to store your customer or staff information including mobile numbers. Editing two separate systems and manually managing data sync is obviously out of the question.
Our Contacts Management API aims to solve this problem for power users by allowing your CRM, HRM or custom applications to update the contacts data on your CommzGate account in real-time every time a change happens on your primary system.
You can click here to access the CommzGate Contacts Management API documentation.
https://commzgate-sg1.s3-ap-southeast-1.amazonaws.com/CommzGate_CloudSMS_Contacts_Management_API-v1.4.pdf

PS: You will need the help of a programmer to get this integrated!