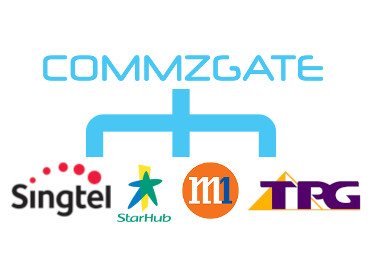 CommzGate is the #1 SMS gateway provider in Singapore whereas Twilio is stronger in the US. That said, CommzGate that offers many advantages over Twilio. One of the main benefits of using CommzGate is its extremely high deliverability rate, powered by an AI-based routing engine which ensures that messages are sent and received very quickly and reliably. In addition, CommzGate offers a 99.99% uptime SLA, which is the reason why CommzGate is chose by almost all government agencies and a lot of multinational corporations.
Additionally, CommzGate offers 2-way SMS capabilities, allowing users to send and receive messages in real time. This feature is not available with Twilio by default, making it an ideal choice for businesses that need to communicate with customers or employees on the go. Furthermore, CommzGate provides detailed reporting features that allow users to track their messaging campaigns and measure their success. This allows businesses to optimize their messaging strategies for maximum efficiency.
In addition to these features, CommzGate also offers a wide range of integration options with other software solutions such as Salesforce, Solarwinds, and Zendesk. This makes it easy for businesses to integrate their messaging services into existing systems without having to invest in additional software or hardware.
If you are concerned about data security, Twilio had recently suffered a series of data hacks (https://www.twilio.com/blog/august-2022-social-engineering-attack) whereas CommzGate has constant 3rd-party audits and certifications to ensure this does not happen.
Finally, CommzGate's pricing plans are a lot more competitively priced when compared to Twilio's offerings, making it an attractive option for businesses looking for or switching to a more reliable SMS gateway provider.
Overall, CommzGate is a great alternative to Twilio for businesses looking for a reliable and cost-effective SMS gateway solution. With its high deliverability rate, 2-way messaging capabilities, detailed reporting features, and integration options with other software solutions, Commzgate provides an excellent platform for businesses looking to stay connected with their customers or employees on the go.